Back to portfolio
Projects
ENIRISST+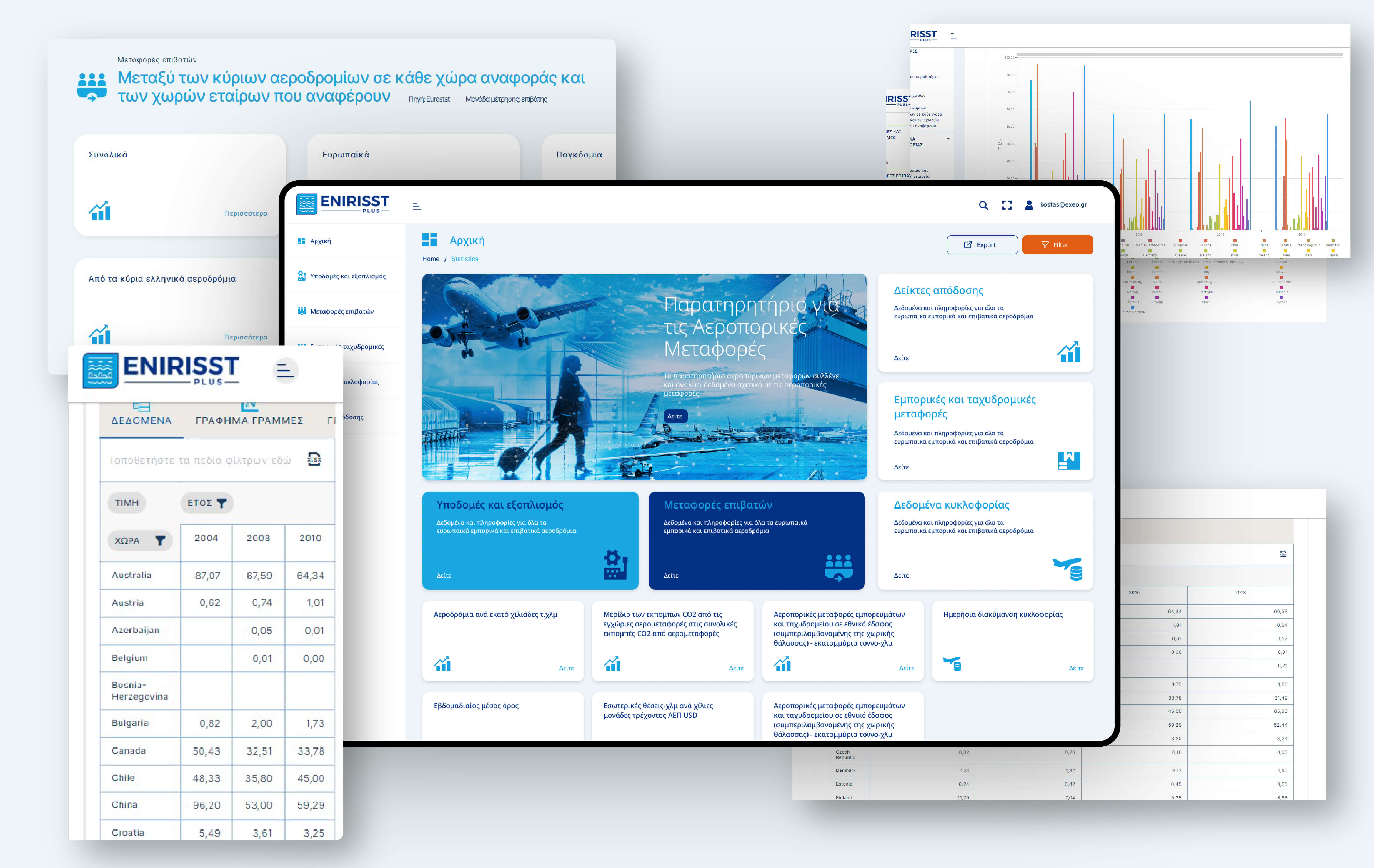 The observatory contains and presents data on airport infrastructure, air passenger transport, freight and mail transport, share of CO2 emissions, etc.
For its creation, primary data were collected from the sources Eurostat, Eurocontrol and OECD.stat, Statistics.gr, INSETE. The data were processed and indicators were created and categorized. The observatory gives to the user the option to visualize the data, select filters, and save graphs.
Photos
Start a digital journey today.