Back to news
News
Philoxenia Expo 2022 has been successfully completed!
Date

19 November 2022

Topic

Events

Author

Iason Raptis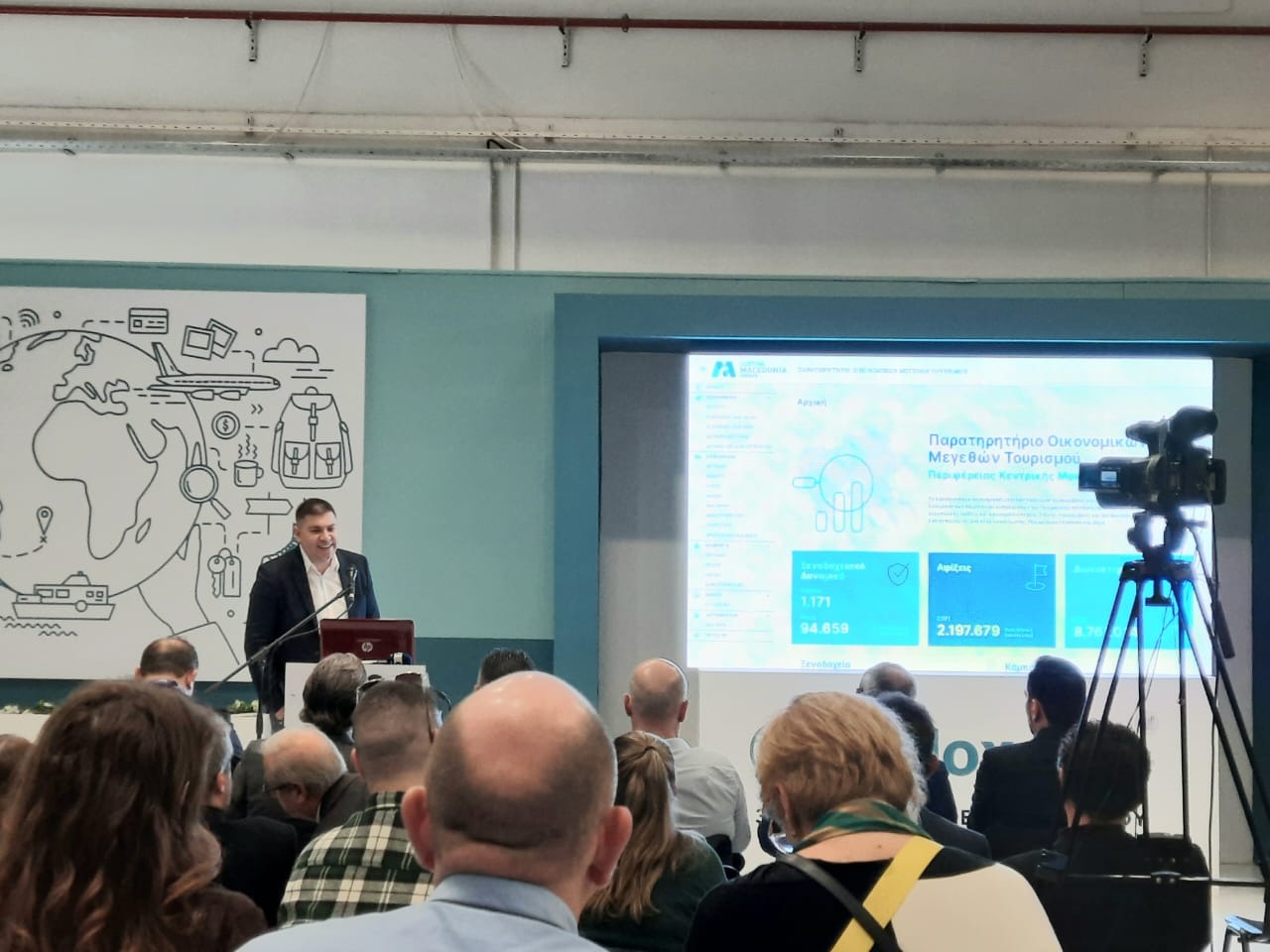 We presented the Tourism Observatory of the Central Macedonia Region
EXEO developed and presented the Observatory of Economic Dimensions of Tourism at the event of the Region of Central Macedonia "Destination Marketing - Partnership of Local Government and Tourism Enterprises", in the presence of the Minister of Tourism Mr. Vassilis Kikilias, the President of Greek National Tourism Organisation Ms. Angela Gerekou, the President of Panhellenic Federation of Hoteliers, Mr. Grigoris Tassios, the President of the Association of Greek Tourism Enterprises, Mr. Ioannis Retsos, the General Secretary of the Greek National Tourism Organisation, Mr. Dimitris Fragakis, the CEO of Marketing Greece, Ms. Ioanna Dretta, tourism operators and Mayors of the Region.
Many thanks to the executives of the Tourism Directorate of the Region of Central Macedonia and the Deputy Regional Governor for Tourism Mr. Alexandros Thanos for the cooperation and trust in the implementation of a complex project!